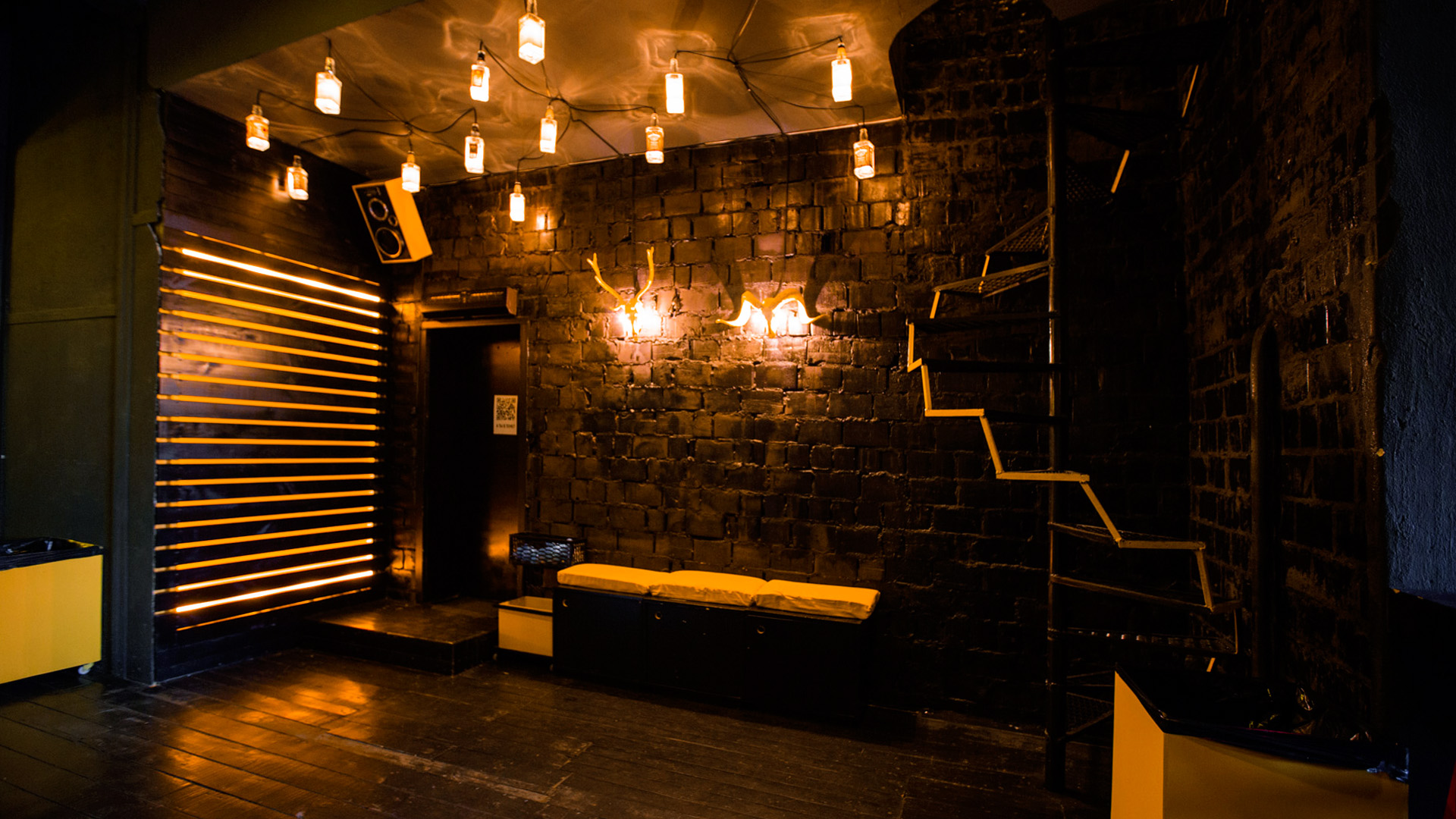 Free space stylized for a party-bar.
Thanks to illumination and lighting, we have created a little club atmosphere here.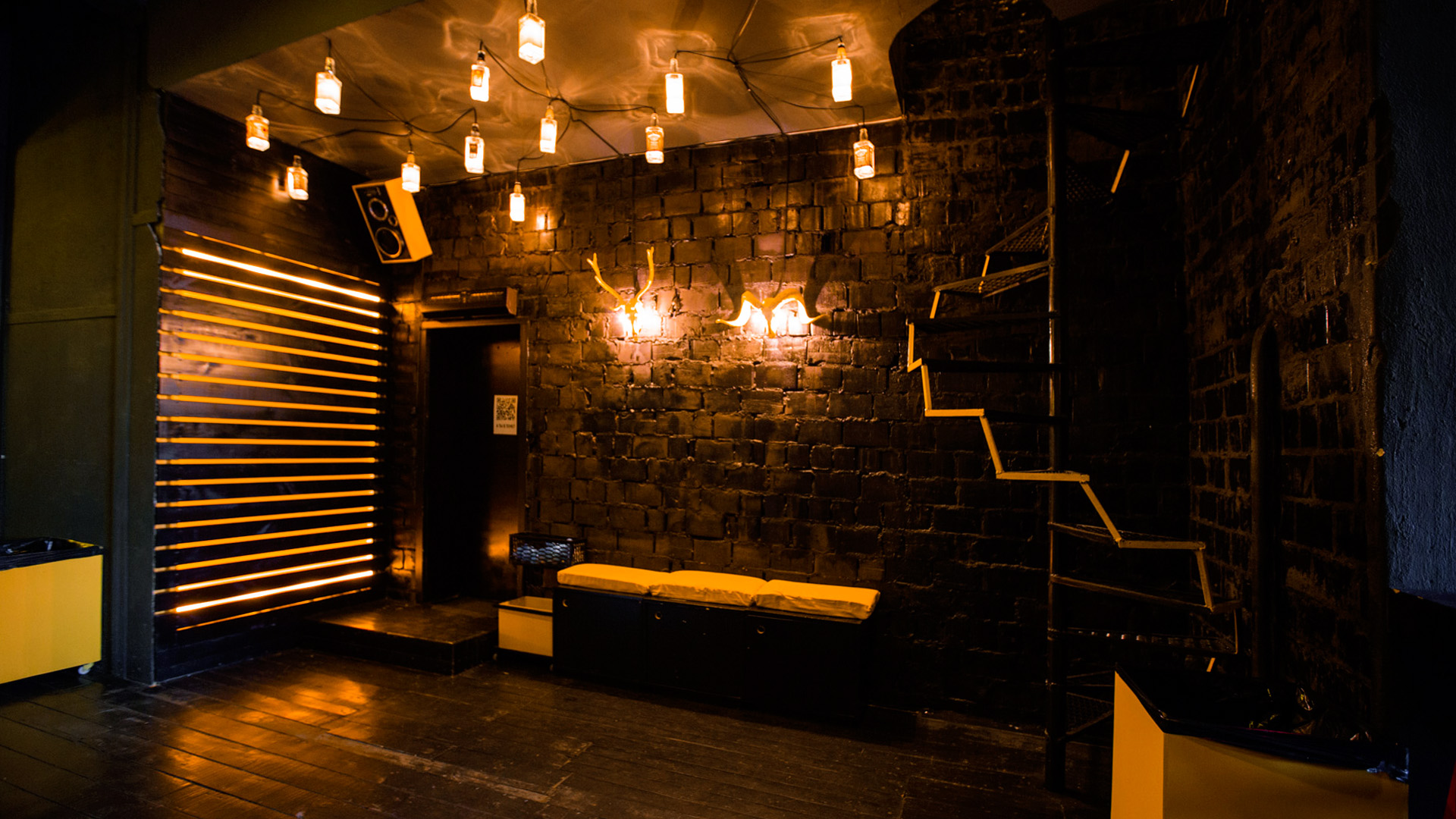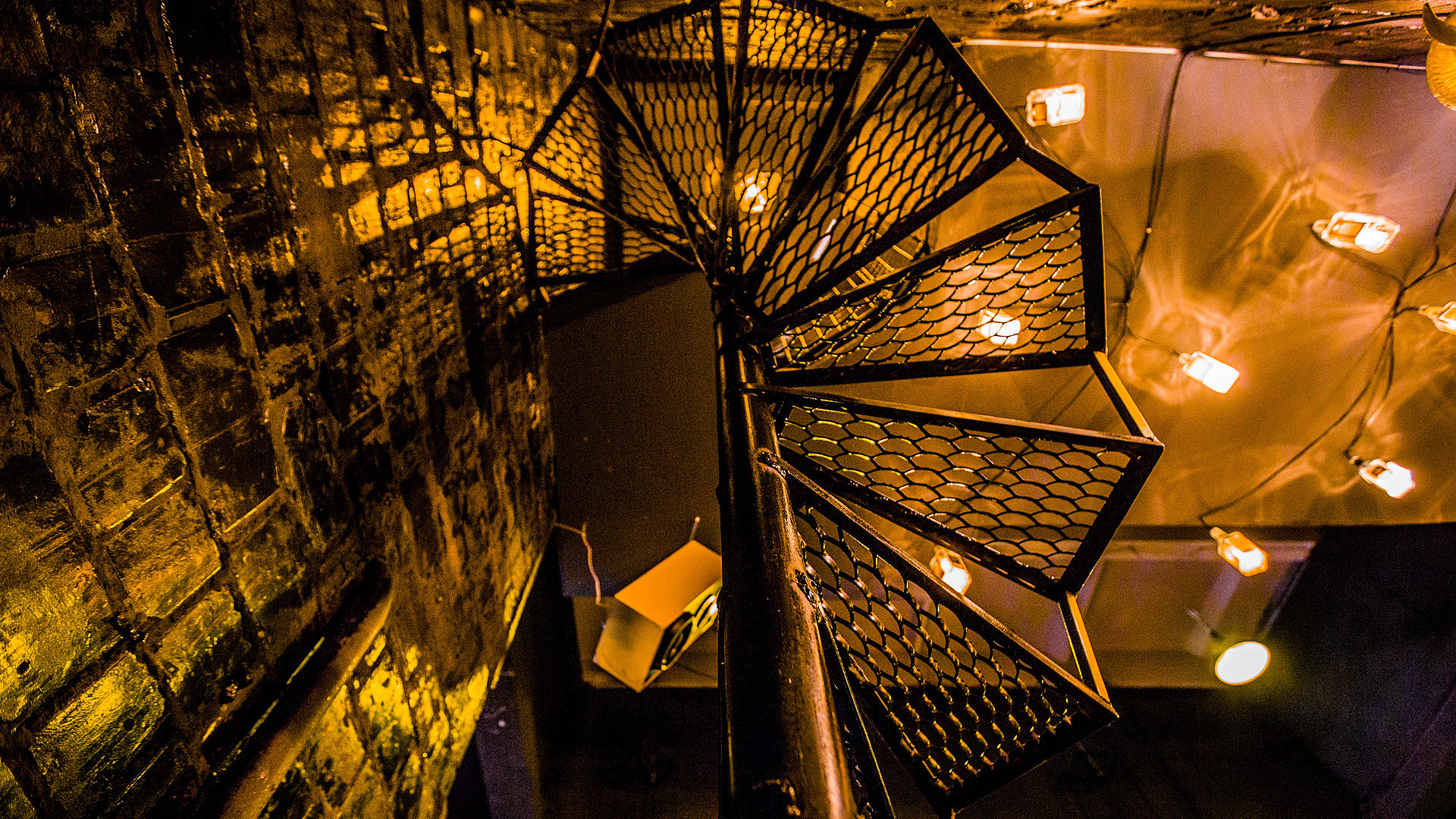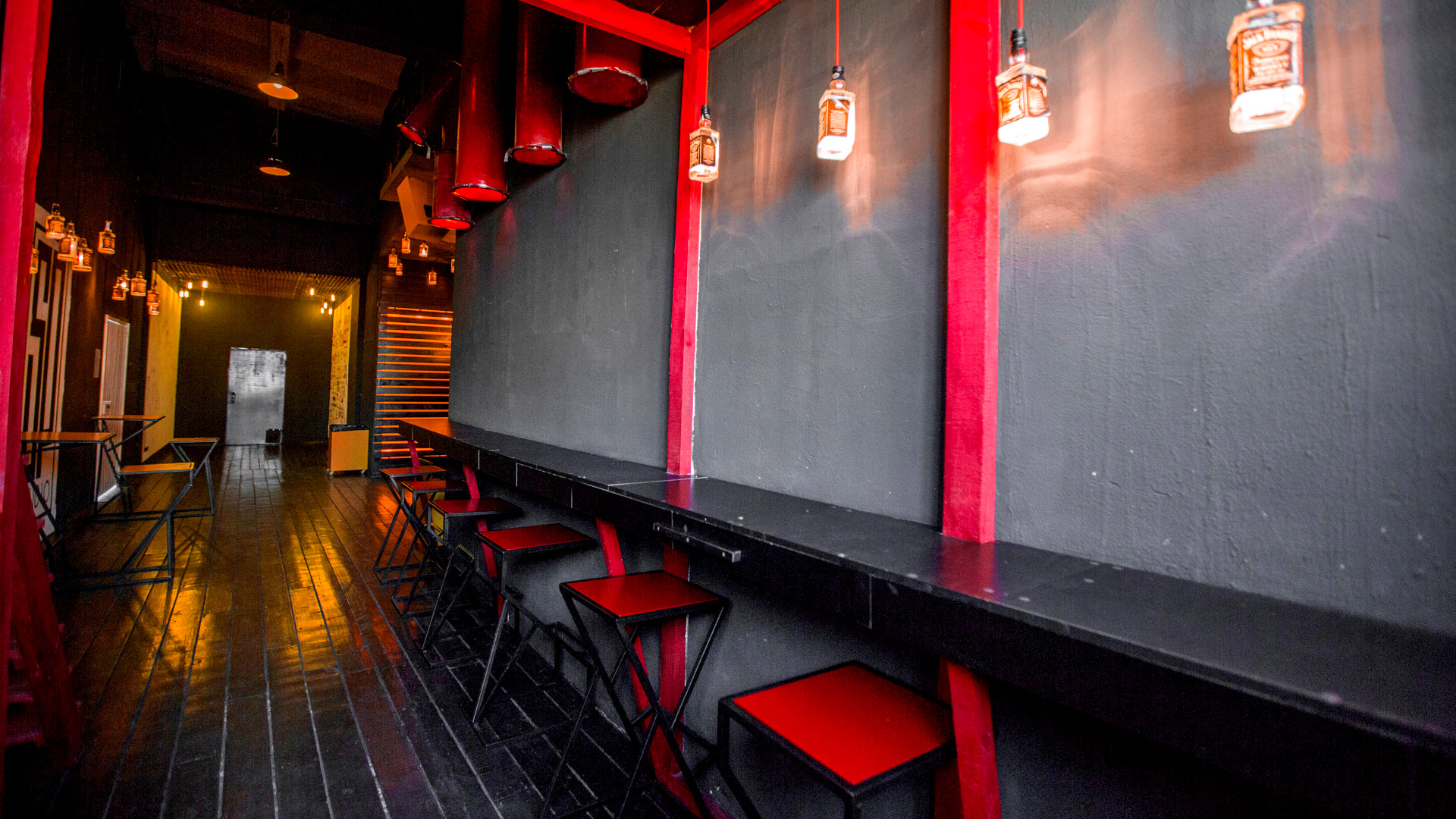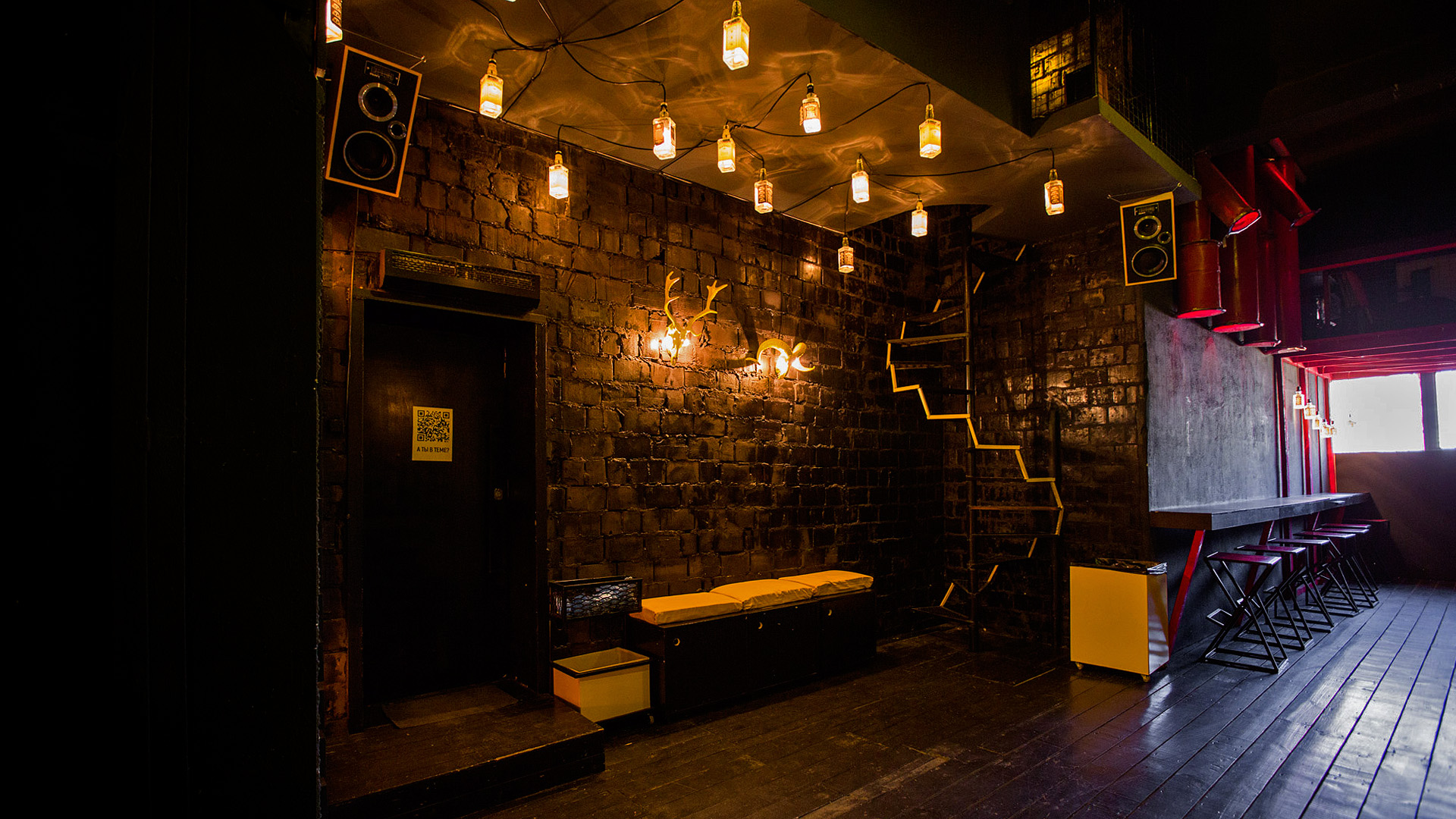 The interior is mainly implemented in dark colors, diluted with bright red and yellow elements.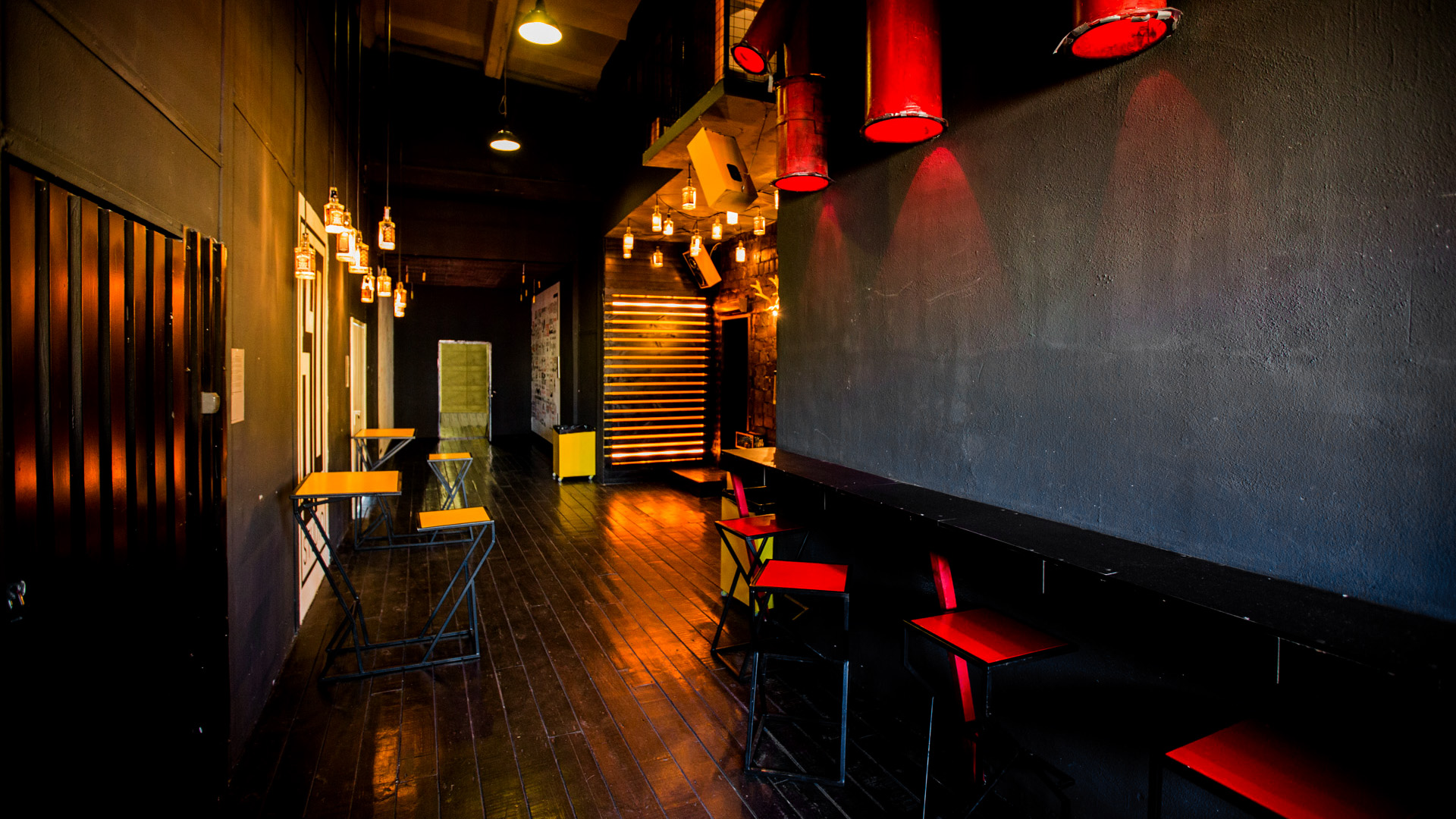 The location is often used for filming of music videos and photoshoots
All lighting in this space on dimmers, which makes it possible to use it without damage to the frame. Also, the space is rented for catering and as a storage hall for massing.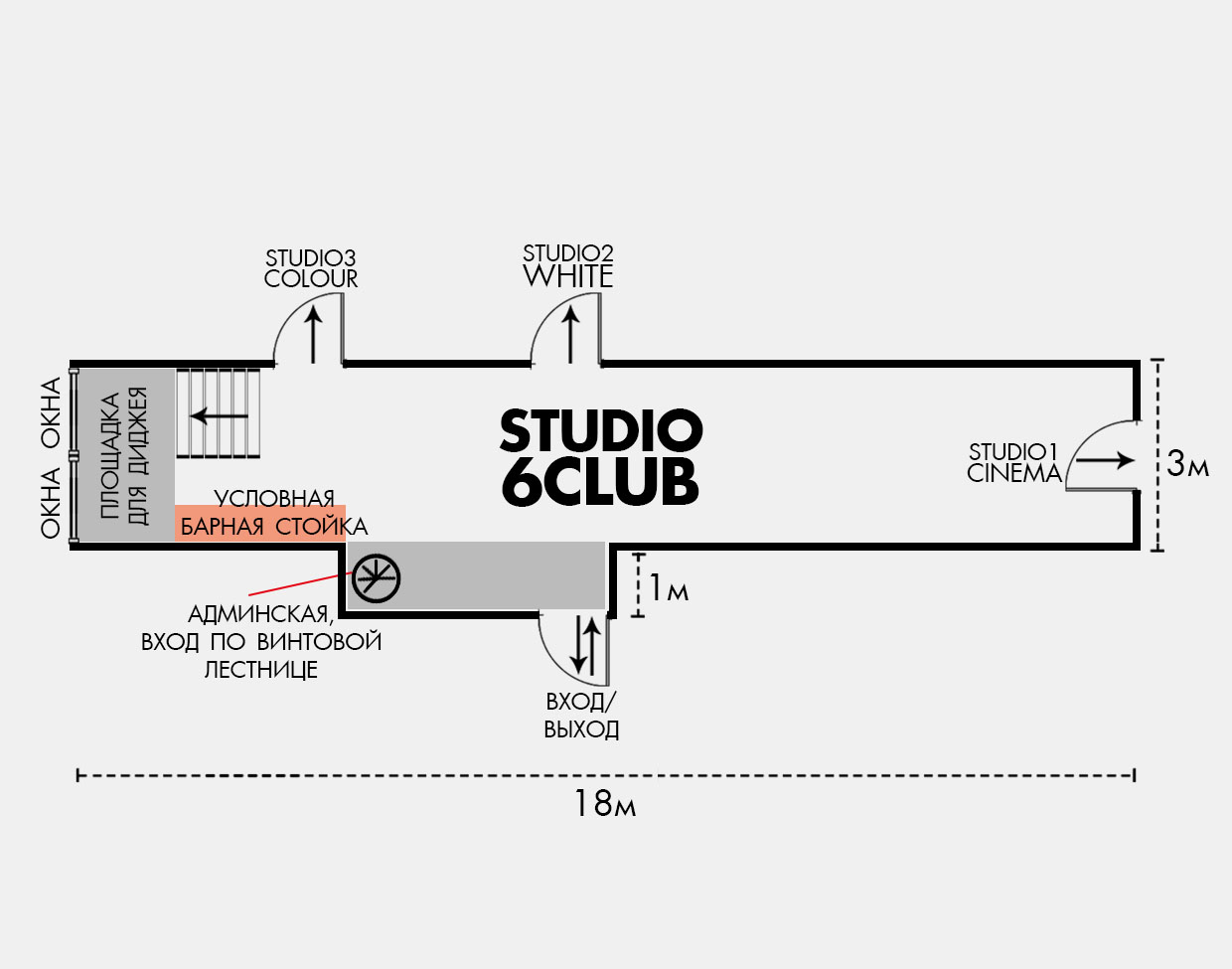 CHARACTERISTICS
Location area - 60 sq.m.;
Width - 3m;
Length - 18m;
Height to ceiling - 6 m;
Height to beam - 4m;
Max permissible power - 75kW;
Air conditioning system - yes;
Heating system - electric bulbs;
Equipment suspension - no;
Internet — yes;
Sources of natural light - yes;
Ability to record live sound - no;
Drain ladders - no.
RESERVATION
▪ The studio can be booked only after 50% of the payment is made.
▪ The charge step to extend the lease is 30 minutes.
RENT CANCELLATION
▪ cancellation of the lease is possible no later than 48 hours prior to the beginning of the lease.
▪ If the order is canceled in less than 48 hours, the lessee must pay 50% of the rental price, and less than 24 - 100%.
▪ If the shooting is canceled not for the fault of the studio, the subscription can not be returned.
CONDITIONS OF RENT
▪ Minimum lease time - 3 hours. If you have more than 10 people in the team, an additional 15% of the rental cost is leased to the studio.
▪ An added cost of 30% is charged for renting the studio at night - from 22:00 to 8:00.
▪ charges for electricity supply from the electricity grid of the studio 220V and 380V in the amount of 3 UAH / kW are charged.
▪ For damage to the studio property (equipment, furniture, things, bags of seats), the customer bears material liability for the value of the property.
▪ Lighting equipment is not included in the rental price of the location, but is paid separately.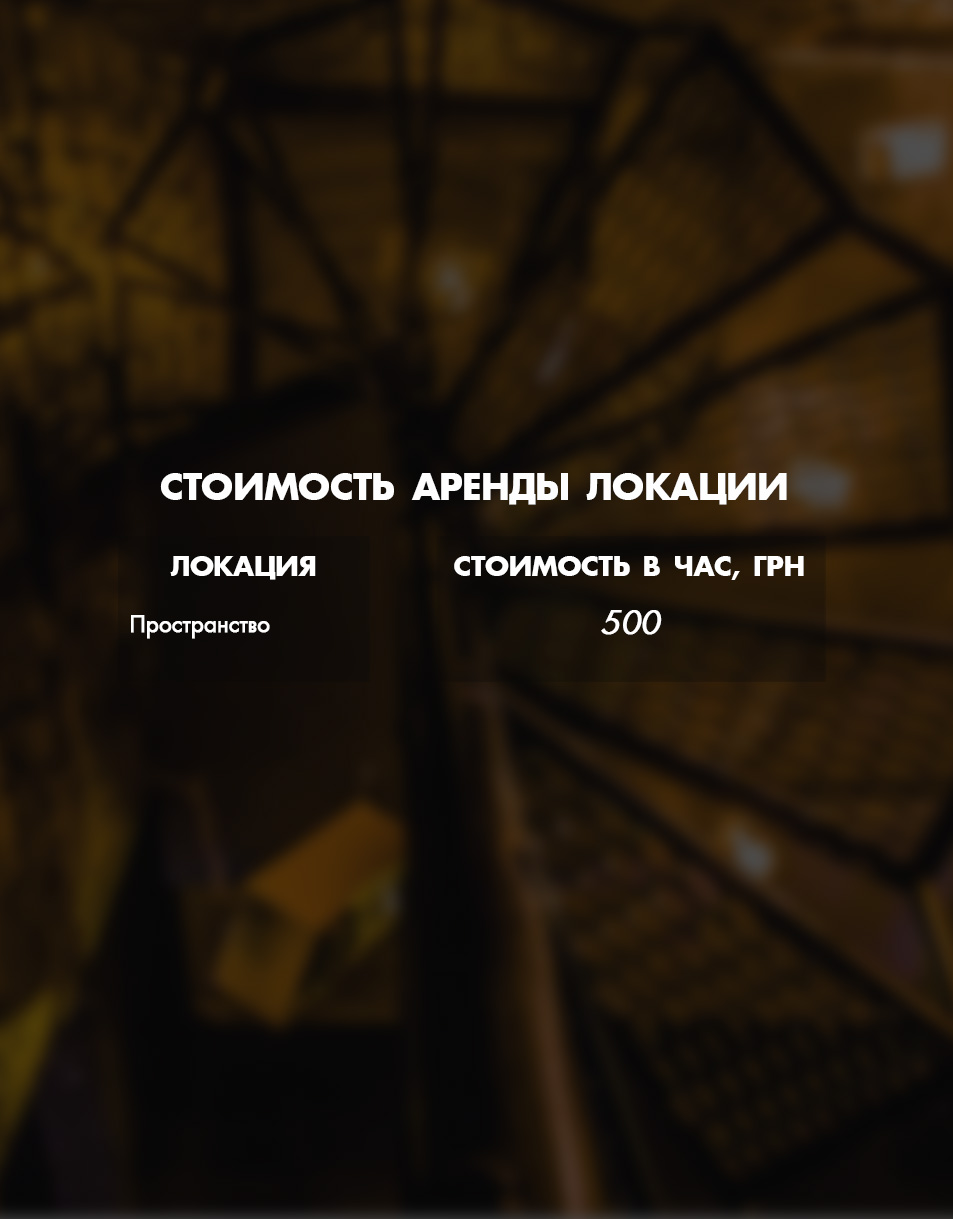 It should be noted that this space is successfully used for organizing and conducting entertainment events. For example, you can hold a full party. After all, there is a specially designated place, on the conditional floor of the second floor, for placing the disk jockey with the equipment, as well as the possibility of installing additional lighting equipment.
Also, the location is often used for coffee breaks during events in other art spaces.